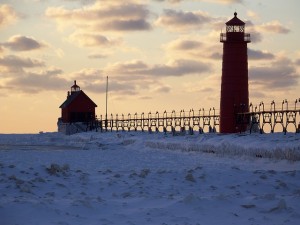 Enjoying Lake Michigan in the Wintertime
Fresh fallen snow and the breathtaking view of the lake during the wintertime are only two reasons why living by Lake Michigan during the cold months is a great idea. Here are a few ways to get the most out of your time by the lake.
For those who love the great outdoors never have to worry about being chased indoors since there are plenty of activities you can participate in. Skiing and snowboarding are great options or you can try your hands- or feet rather- at snowshoeing.
Or if you prefer to spend the time indoors, you can visit a myriad of restaurants or galleries to peruse the art. Spending the day in your home can be a wonderful alternative as well. Who needs to go outside when you have a great view of the lake?
Lake Michigan Homes for Sale
Don't miss out on the wonder that is Lake Michigan in the winter. J Harpe Realty will help you find the perfect lakeside home so you never miss a thing.