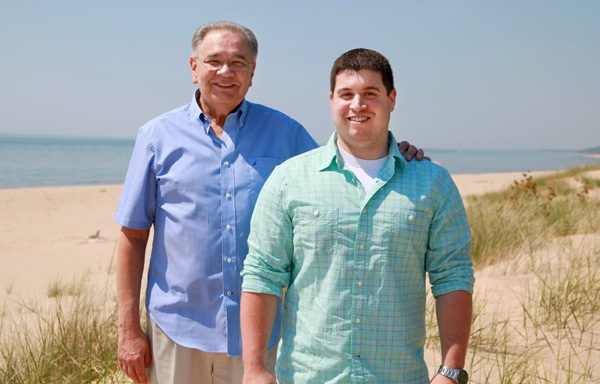 When it comes to selling or buying Lake Michigan homes, Lake Michigan land or other waterfront property in West Michigan, Jim Harpe & Steve Harpe are the Realtors to call.  J. Harpe Realty has over 30 years of experience specializing in marketing Lakefront homes on Lake Michigan and other waterfront homes along the Lakeshore. This experience helps them maximize the pricing for sellers and find great values for buyers on Lakefront properties.
Jim Harpe, Broker/Owner J. Harpe Realty LLC
In 1978, Jim Harpe founded J. Harpe Realty, which has become one of West Michigan's most experienced waterfront real estate agencies.  Jim's focus on superior service and his unmatched expertise has helped him secure millions of dollars in transactions for his clients. Jim's thoroughness is his asset, but it's his easy-going personality that will make buying or selling your home an enjoyable experience for you. Call Jim today and let him use his extensive knowledge to successfully help you buy or sell your home.
Jim is a real estate broker who is also a member of the Grand Rapids Association of Realtors, the West Michigan Lakeshore Association of Realtors®, and the Michigan and National Associations of Realtors. He graduated from the Realtor's Institute and has achieved certification as a Residential Specialist, a designation earned by less than 5 percent of real estate agents nationwide. Jim is also a graduate of Indiana University, where he majored in physics and minored in math and chemistry. Jim and his bride, Jan, enjoy traveling, biking and golfing. Married since 1977, they have a son, a daughter, two granddaughters and a grandson.
Call Jim today at (616) 340-7478.
Steve Harpe, Associate Broker J. Harpe Realty LLC
In 2005, Steve Harpe knew he could use his high energy and competitive spirit to give people the best possible experience buying or selling their home. Working alongside his dad, Steve has worked hard to become a multi-million dollar producer with a focus on first-rate, personal service. Call Steve today and let him use his know-how and enthusiasm to help you successfully buy or sell your home.
A graduate of the Realtor's Institute, Steve is a real estate broker who is also a member of both the Grand Rapids Association of Realtors and the National Association of Realtors. Steve is also working towards becoming a Certified Residential Specialist, the highest credential awarded to Realtors.
When Steve isn't searching the market for his clients, chances are he'll be on the golf course. But if the Indiana Hoosiers are playing, you'll find him watching the game with his dad. Steve volunteers with Habitat for Humanity and attends Keystone Community Church. He shares his home and heart with his wife, Krystine. Together, they protect their dog from their mischievous cats.
Call Steve today at (616) 633-1623.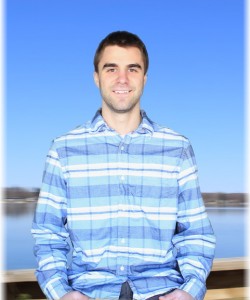 Brian Flickinger, Realtor
Brian Flickinger has been working full time since the age of 14 in many different settings. From running his fathers home repair business, supervising at Michigan's largest landscaping company, to taking professional photos for J. Harpe Realty, Brian's experience has helped him form a well-rounded skillset and work ethic. Brian joined J. Harpe Realty in 2016. His ability to establish relationships and bring new innovative ideas to the table has proven to be a valuable asset to the J. Harpe team and his clients.
Brian is a graduate of Grand Rapids Community College and the Gap;an Real Estate Institution. He is also a member of the Grand Rapids Association of Realtors and the National Association of Realtors and is on track to become an Associate Broker for J. Harpe Realty.
Living on Bostwick Lake in Rockford, Brian spends a lot of time in his office enjoying the view of the lake and working for his clients. Growing up in a family with Hall-of-fame bowlers, Brian has been bowling at Northfield Lanes since he was 2. He also is an avid skateboarder and work with AGA Sports Nation promoting action sports and safety affiliated with Spectrum Health.
Call Brian today at (616) 644-3360.