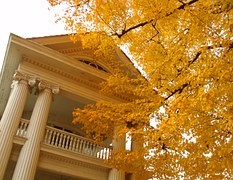 The Benefits of Upgrading to a Bigger House
Everyone dreams of having a bigger and better house, a mansion, chateau or something just one size up. One of the great things about living in a big house is being able to accommodate a growing family. If you decided to purchase a larger and more expensive home, you would also own a larger investment. In comparison to the rest of the neighborhood, the bigger the home, the more money you'll receive if you (presumably) sell.
With a larger floor plan comes more room. If you're the hoarder type this can work against you, but in general, clutter is less of an issue when you spread it out. You won't feel as cramped and you will have proper placement for every item in your home. You will also have more rooms which can be used in a variety of ways.
More rooms mean that children can have their own rooms, or when you have guests they will not be invasive of your space. You also have the possibilities of working from home or starting a home-based business. J. Harpe Realty can help find great values for buyers on Lakefront properties. For more information visit our website or call 616-340-7478.